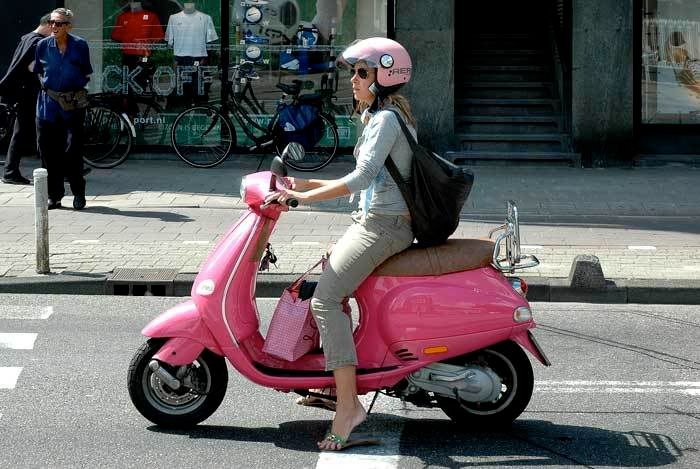 I found this photo on Photobucket.
My first thought: "Cute scooter!"
My almost immediate second thought: "GET SOME FRICKIN BOOTS ON!" Pleaseohplease don't ever ride your scooter with little flip flops on, or anything less than foot/ankle protecting boots, even when riding a super cute pink Vespa. There's a reason people do that – they like having toes.